Hotel Akash Continental
Nested in the heart of Chandigarh city, Hotel Akash Continental offers exclusive well-appointed luxury rooms.

>> The hotel is located on the main road
>> Railway station is just 1.5 km away
>> ISBT, Sector 17, is at a distance of just five kilometers
>> Places like Rock Garden, Sukhna Lake, Elante mall, and Mansa Devi Temple are also closeby

It is also a perfect spot to stay if you are travelling to the hill stations of Himachal Pradesh, with Kasauli being at a distance of 51 km and Shimla at 103 km.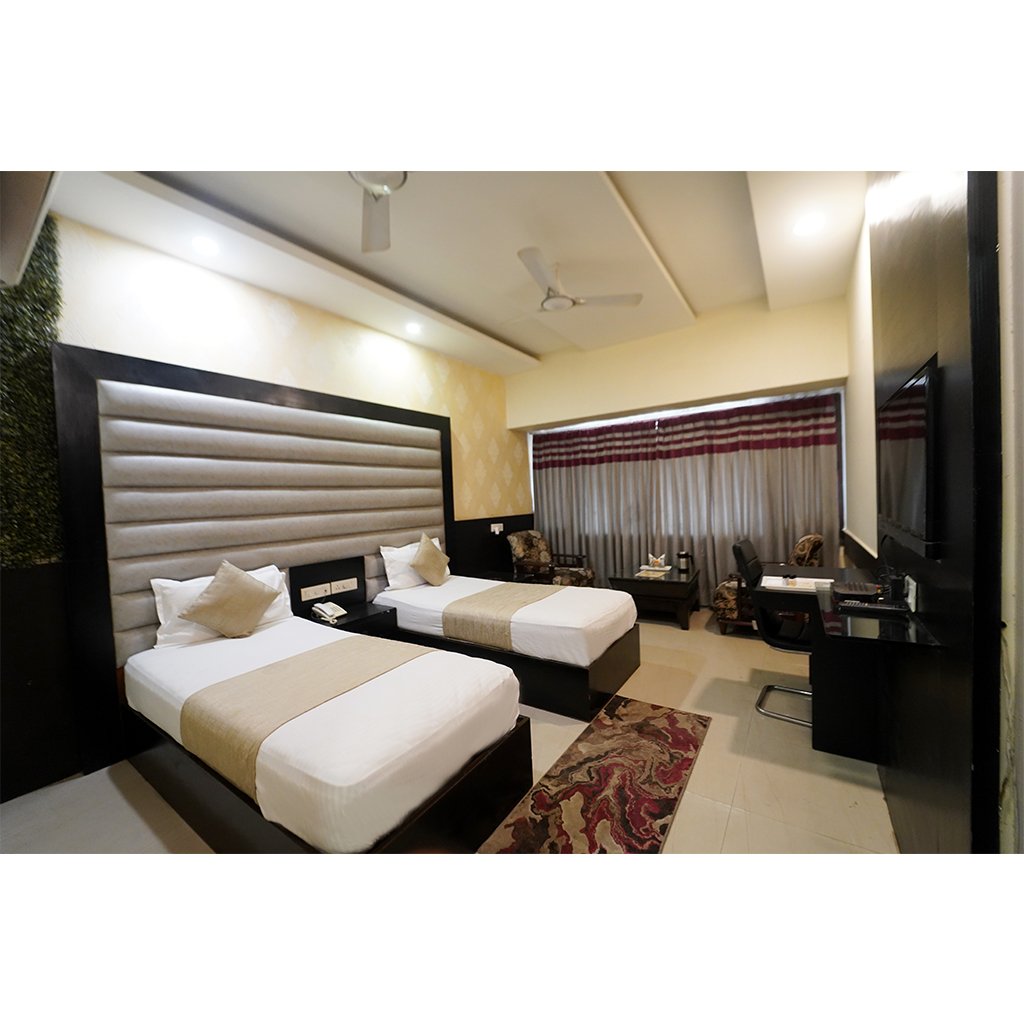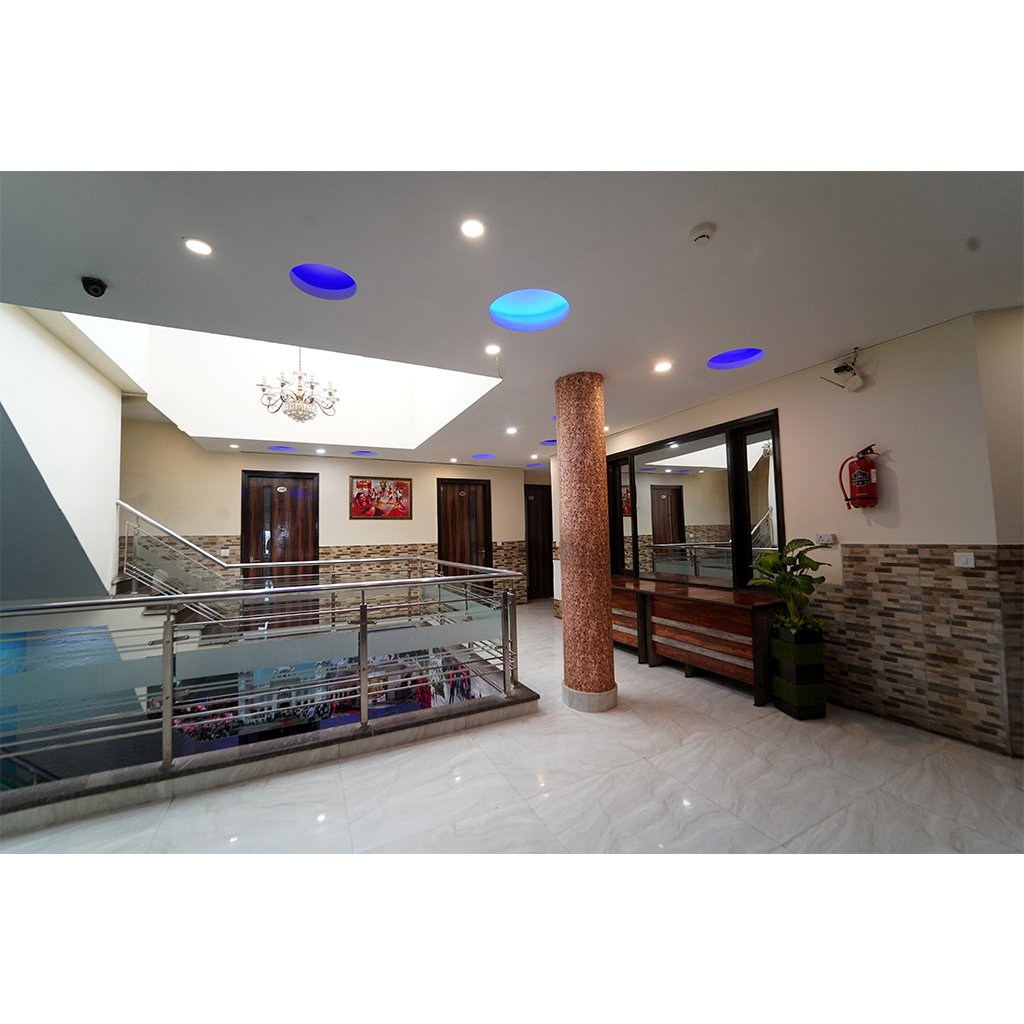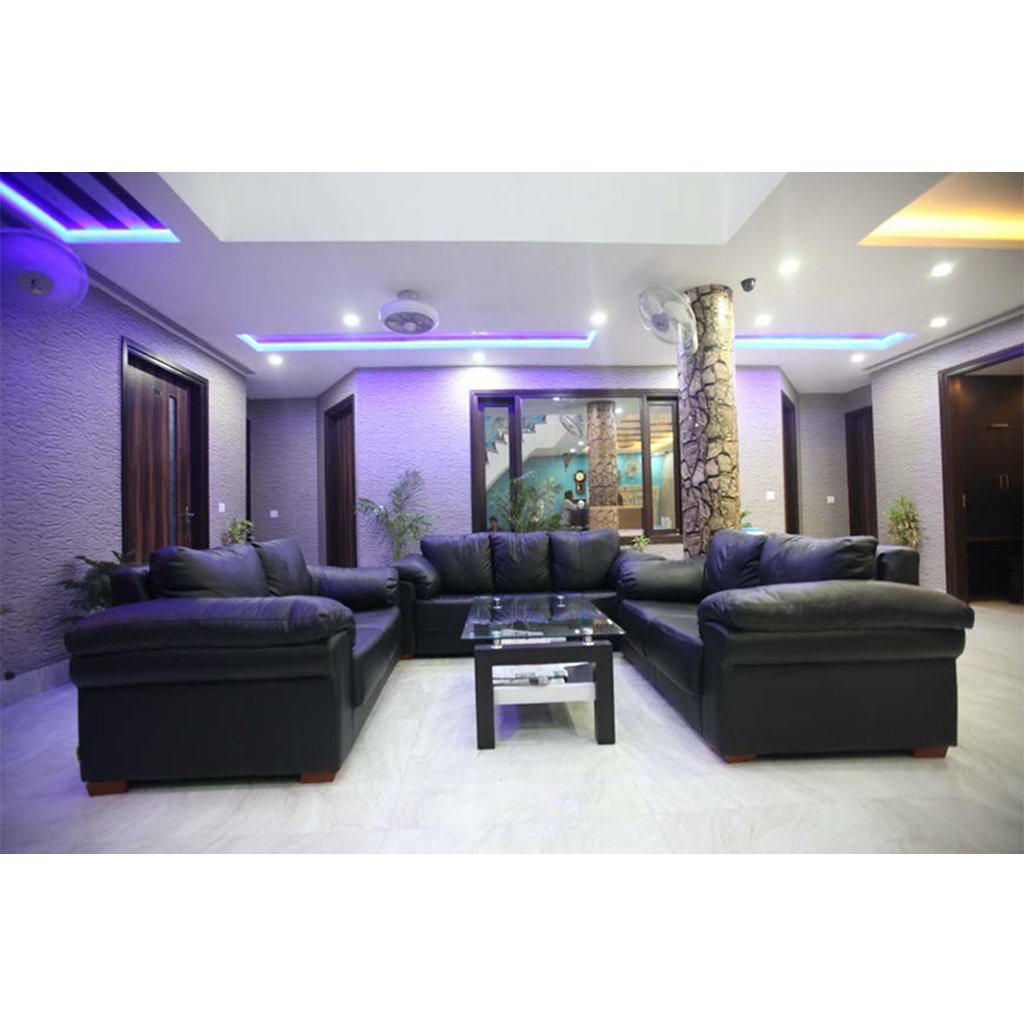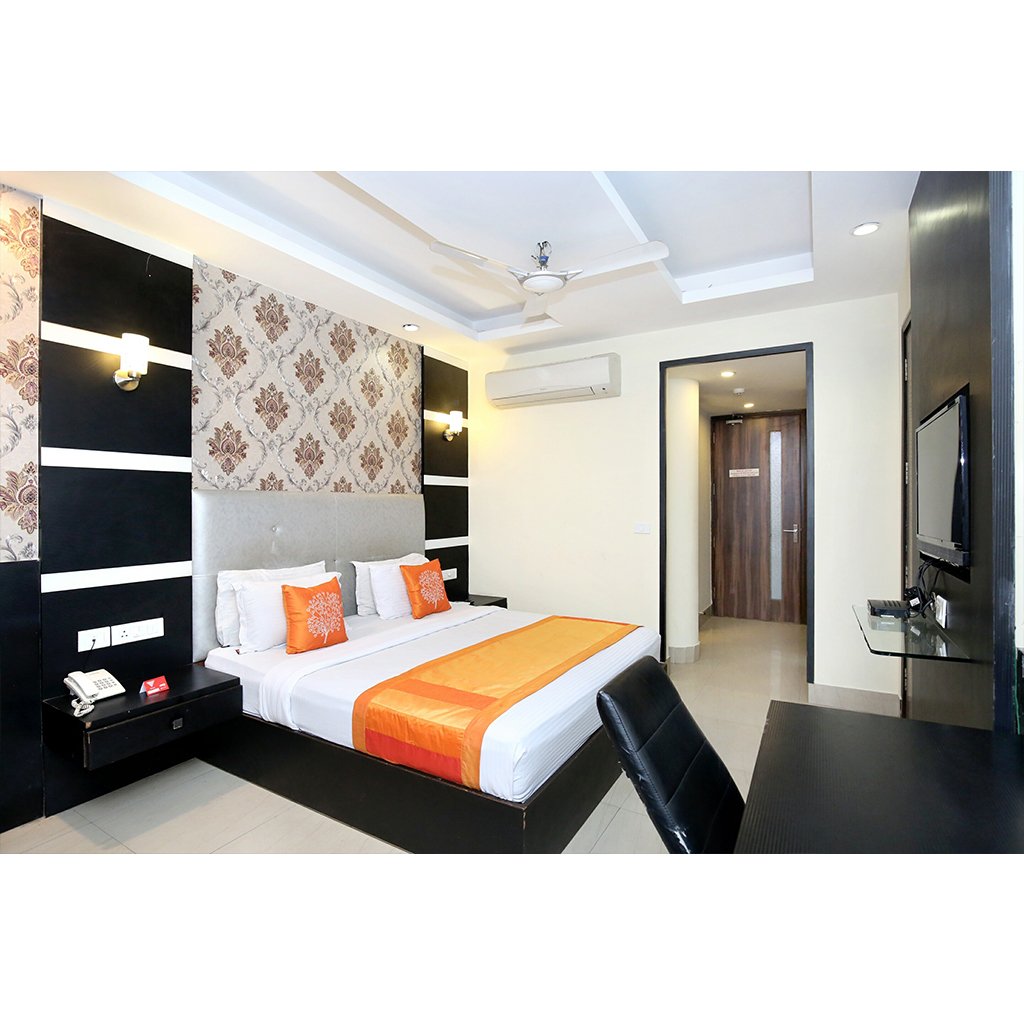 We offer 16 rooms including 2 spacious suites. All the rooms are elegantly, tastefully designed & decorated. All of our rooms offer contemporary amenities such as 24-hour room service, free wi-fi service, and air conditioning.
View All Rooms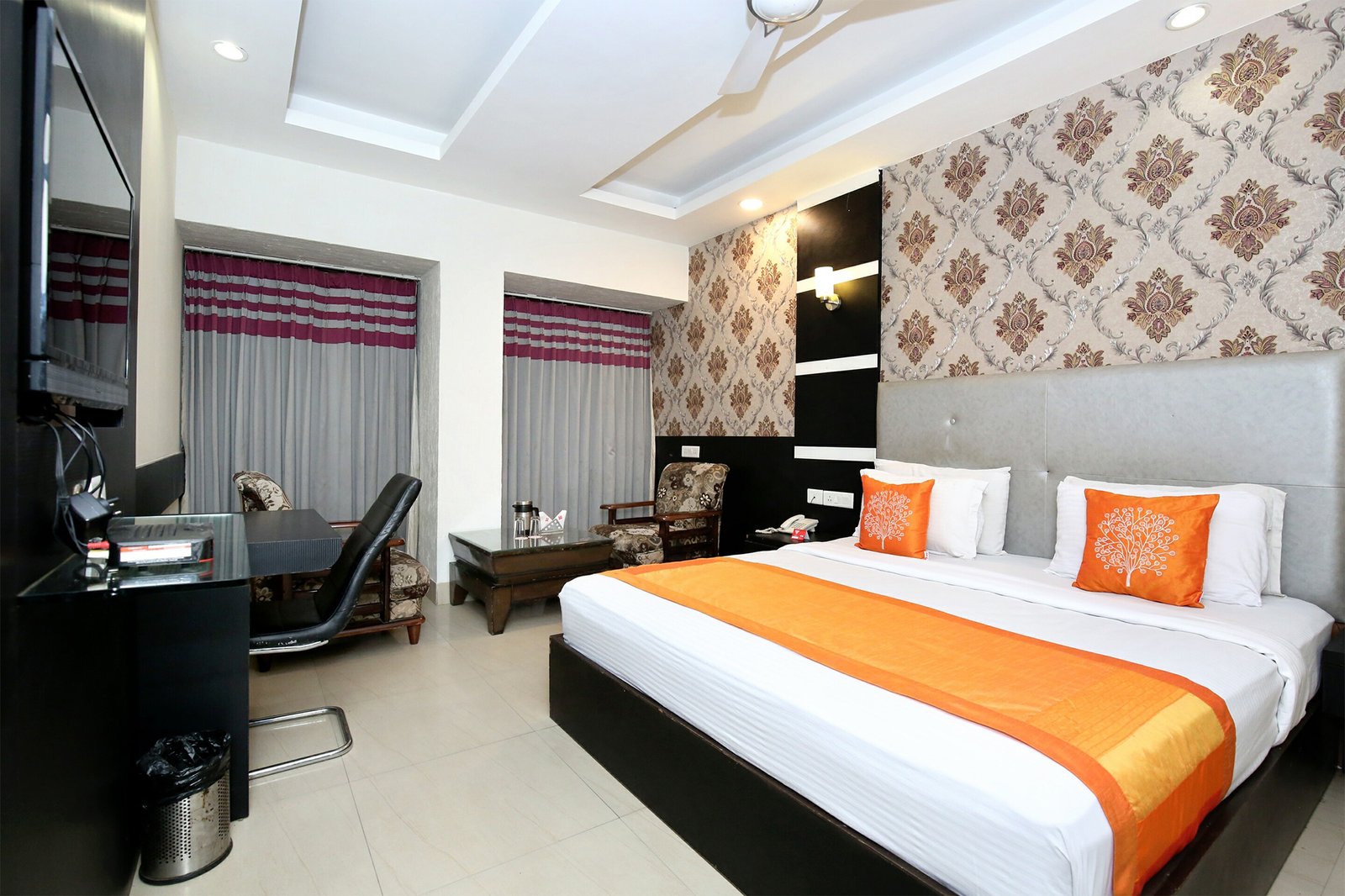 530 square feet
2 Rooms (One with double bed + 2 single beds)
2 bathrooms
What we offer
Hotel Akash Continental is an ideal business class hotel, situated in the Manimajra, Near Housing Board Chandigarh. Its is a unique choice where the natural context and our traditional hotel form a magical, regenerating end for body, mind and spirit.
LCD with Satellite Channels

Room Services

Taxi on call

Doctor on call

Laundry & Dry Cleaning

Direct dialing facility

Ample Parking Space

Air conditioned rooms

All major credit cards accepted
Testimonial
Hotel is located at very famous Housing Board Chowk. So,easy to locate. Hotel has really surprised us by providing comfortable and clean rooms with many facilities at a good price. Food was nice and prices were reasonable. Would highly recommend.
Ms. Parul Negi (Google – 4 January 2020)
I really like that place. Ac rooms, clean and tidy rooms and bathrooms. Nice and cooperate staff..Overall my experience is good there
Ms. Rajdeep Kaur (Google – 18 September 2021)
Excellent service, friendly staff, good quality food, affordable with awesome rooms.
Mr. Rohit More (Google, 23 November 2021)
Amazing service and very friendly staff
Highly recommended! ❤️❤️
Mr. Jaspreet Singh (Google, 14 January 2022)
The service was good and the room was well maintained and it was very peaceful and comfortable for couple.
Mr. Deepak Joshi (MakemyTrip – 8 January 2020)
I booked the hotel after reading the customer reviews on the internet and when I came for stay, I found that it was worth. The best thing about the hotel is it's location it's the staff behavior.
Location is close to all tourism point and railway station Chandigarh. The staff are really noble and will make your stay feel like home. I stayed with my family and it was a good experience. Even the breakfast was very nice. Best hotel for this price.
Mr. Ark Mishara (MakemyTrip – 22 February 2020)
Hotel location is good. There are a lot of parking space. Food was also nice. I recommend
Mr. Tumesh Kumar (MakemyTrip – 14 August 2020)
Nicely located equidistant from all important places.
Excellent safety standards maintained.
Mr. Eswaran Anantha (MakemyTrip – 31 January 2021)
Hotel is at prime location with good connectivity, rooms are very clean and hygienic, staff is very responsive, food is very good and tasty, would love to visit again.
Ms. Deepali Bagwe (MakemyTrip – 11 August 2021)
Some of the key things we liked and appreciate about the hotel are
1. They allowed us for staying additional 3 hrs at no additional cost.
2. Their service is very fast and responsive for all issues and requirements
3. We booked super deluxe room. Room is reasonably big, neat and all required facilities are there.
4. Food quality is also good.
Keep it up, Hotel Akash Continental.
Mr. Satyajit Pal (Goibibo – 29 September 2019)